Round-Up Savings Program
Our Round-Up Savings Program is the easiest way to save! After enrollment, you will turn your "spare change" into savings – just like that!
How does Round-Up work?
The Round-Up savings Program works as an automatic savings account. When you enroll, a Round-Up savings account will be opened. Each purchase made with your WCU Debit Card will be rounded to the nearest dollar amount and the rounded amount will be automatically transferred into your Round-Up savings account. Your savings will build just by swiping your card!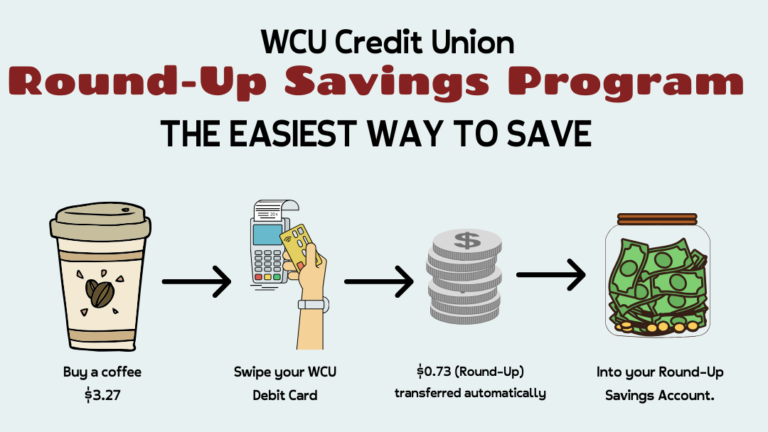 How do I enroll?
Stop by a WCU Credit Union Branch (Decatur 2505 Highway 31 S Decatur, AL 35603 -or- 26 Franklin Smith Road Moulton, AL 35650) and we'll help you get set up so you can start saving today!